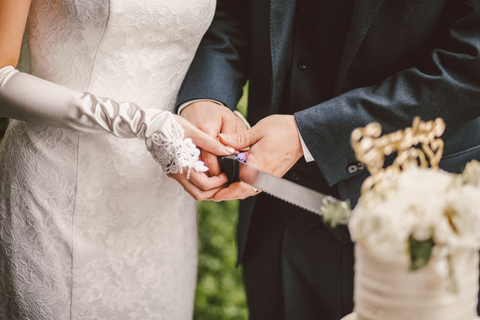 Weddings El Mirador 4* Hotel
Your wedding in our hotel in Loja Granada
Your wedding the way you want it.
At the Hotel El Mirador you will find different areas both indoors and out. Its terraces with spectacular views (Terraza Mirador, Terraza Panorámica or Terraza Fuente 25 Caños with natural surroundings and fountains) and its multifunctional halls with a careful decoration of elegant and modern lines, perfect for carrying out an outdoor cocktail party, gala dinners...

Our team of Wedding Planners will be at your side at all times to make your celebration just as you had dreamed it.
Why to choose us?
Civil Ceremony
Not only do we organise your celebration, but you can also get married in our hotel.
Privileged location
In the centre of Loja, with easy access from the motorway and spectacular views.
The chef, at your disposal
Different styles of cuisine to create a gastronomic offer specially designed for you.
Your guests are VIP's
Maximum comfort for your guests, who will be offered a special room rate.
Always with you
Because every couple is different, every wedding should also be different. Enjoy a unique, tailor-made wedding.
A service with guarantees
We are part of a business group with more than 25 years of experience in organising elegant weddings.
Easy parking
Our private parking provides comfort and security for all your guests, easy and carefree!
Where and how you need
A wide range of areas to celebrate your wedding at any time of the year. Find your ideal space.
Fue una experiencia maravillosa, compartir con este servicio tan profesional fue todo un acierto. Conchi es una bellísima persona, en la que puedes confiar 100 por 100, no tengo palabra ... 18/07/2019

Ha sido increíble nos han hecho sentir como en casa cuidando hasta el más mínimo detalle, tratándonos a nosotros y a nuestros invitados como reyes. La comida buenísima y a ... 18/07/2019

Qué día tan maravilloso pasamos! Gracias al equipo de Abades todo salió perfecto, hasta el más mínimo detalle. Ya la comida de 10!!!! 21/02/2019

I really recommend this place for celebrating a wedding. It was the best day of my life. None of our guests wanted to leave. Everyone had a great time and ... 20/02/2019

Si tuviera que elegir lo que más me gustó de todo no podría. Todo estuvo grandioso, el servicio, la música, la decoración, la comida. No hay nada que cambiaría de ... 20/02/2019

No creí que el día de mis sueños pudiera resultar tan hermoso. La atención estuvo genial y el lugar estuvo muy organizado todo el tiempo. ¡Lo recomiendo por completo! 20/02/2019

Both my family and my wife's family were very happy with the place. My wife's favorite part was the decoration and mine was the attention. Looking forward to come back ... 20/02/2019

Mi esposa quedó encantada con el lugar ni bien llegamos. Todo estuvo muy organizado y la comida estuvo deliciosa. 20/02/2019

I can't think of any other place to celebrate my wedding than here. Everything was even better than I expected. My husband and I are very pleased. 20/02/2019

Todo fue maravilloso. Gracias al hotel por el excelente servicio, siempre pendientes de todo para hacer de este día una fecha inolvidable. 18/02/2019

The hotel staff was perfect, they help me with everything. Thank you, we had a perfect day, the food was delicious and the place was beautiful. 18/02/2019

I didn't have to worry about anything because the hotel staff was always there. The place was gorgeous, the food was delicious and the music was perfect. All of our ... 11/02/2019

Nos encantó. Llevábamos mucho tiempo soñando con este día y todo fue perfecto. El espacio estuvo precioso y el servicio fue de lo mejor. En definitiva fue un día que ... 11/02/2019