ABADES VIA NORTE HOTEL 3*
Your starting point to live the charming North of Spain
Our doors are open to welcome you. We have implemented new procedures and we are ready to welcome you with the best security

Abades Via Norte Hotel is at the entrance to Miranda de Ebro, on the Via de Bayona route on the Camino de Santiago.
Its strategical location in this crossroads among Castilla y León, the Basque Country, and La Rioja, is ideal for driving routes with important cities such as Burgos, Bilbao, Logroño and Vitoria within an 80km radius.

At Abades Via Norte, we are focused on providing you the most of comfort and relax after a working journey or an intense sightseeing day.
With a contemporary decoration, our rooms are perfectly equipped. We also offer free wifi in the entire hotel, a cafeteria, a meeting-room, free outdoor parking, gas station service area and our restaurant with its wide range of typical products from Leon.

And above all, with the best care. The personalised customer service of our team will make you feel at home.
Welcome to Abades Hotels Official Website. Book here with the best rates online and discover the charming Northern Spain.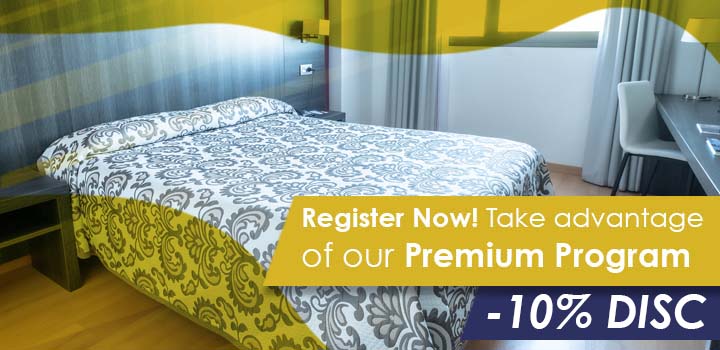 LICENSE NUMBER: 09/000396
<strong>Our doors are open to welcome you</strong>. We have implemented new procedures and we are ready to welcome you with the best security <br/> <br/> Abades Via Norte Hotel is at the entrance to <strong>Miranda de Ebro</strong>, on the Via de Bayona route on the <strong>Camino de Santiago</strong>. <br /> Its strategical location in this crossroads among Castilla y León, the Basque Country, and La Rioja, is ideal for driving routes with important cities such as <strong>Burgos</strong>, <strong>Bilbao</strong>, <strong>Logroño</strong> and <strong>Vitoria</strong> within an 80km radius. <br /> <br /> At Abades Via Norte, we are focused on providing you the most of comfort and relax after a working journey or an intense sightseeing day. <br /> With a contemporary decoration, our rooms are perfectly equipped. We also offer <strong>free wifi</strong> in the entire hotel, a <strong>cafeteria</strong>, a <strong>meeting-room</strong>, <strong>free outdoor parking</strong>, <strong>gas station service area</strong> and our <strong>restaurant</strong> with its wide range of typical products from Leon. <br /> <br /> And above all, with the best care. The personalised customer service of our team will make you feel at home. <br /> Welcome to Abades Hotels Official Website. Book here with the <strong>best rates online</strong> and discover the charming Northern Spain. <br /> <br />
Email:


reservas@abades.com

---

Telephone

: +34 947 34 72 44

Address:

Camino Fuente Basilio, 14, 09200 Miranda de Ebro, Burgos, España